From your Bank Account
TFS payments from your bank account take five business days from when they are initiated to clear our system and arrive at the trustee's office. Remember, weekends and bank holidays are not considered business days.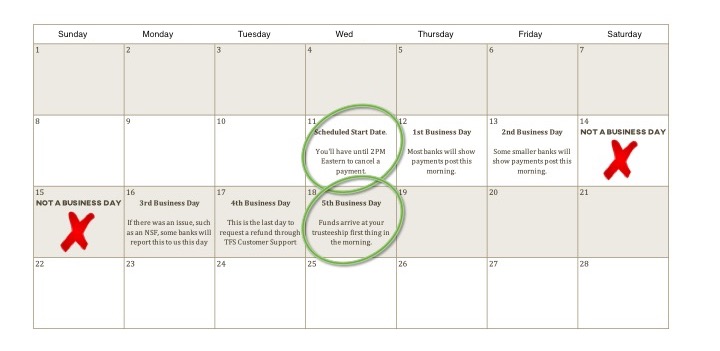 In the sample calendar above, a payment is scheduled to start in TFS on the 11th. If this payment needed to be canceled, it would need to be canceled by 2 PM Eastern on the 11th.
The day after is the 1st business day. Most banks will show payments post this morning, though some smaller banks may show the payment reflected on your account the second business day.
If there is an issue with your payment, such as insufficient funds or if incorrect bank account were entered, you'll get an email from TFS by the 4th business day. Likewise, if you need your payment refunded, you'll need to request that by 11 AM on the 4th business day.
Payments will arrive at your trusteeship first thing in the morning of the 5th business day.
Weekends
Because weekends are not business days, if you have scheduled your payment to start on a Saturday or Sunday, TFS will begin to process it on the first business day after, Monday. Therefore, unless there is a bank holiday, the processing time would look like the example below.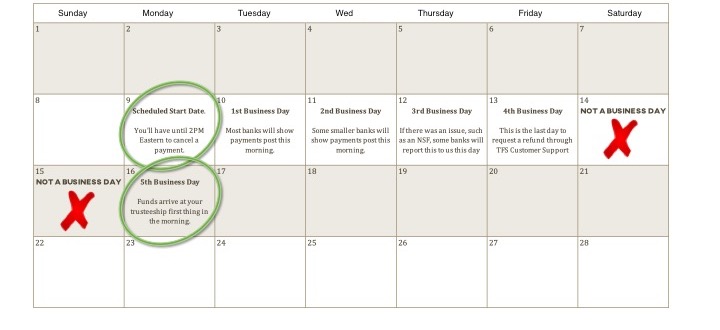 Need a payment at the trusteeship faster? Request a MoneyGram Card!
MoneyGram payments are the fastest method of payment for Chapter 13 payments, period.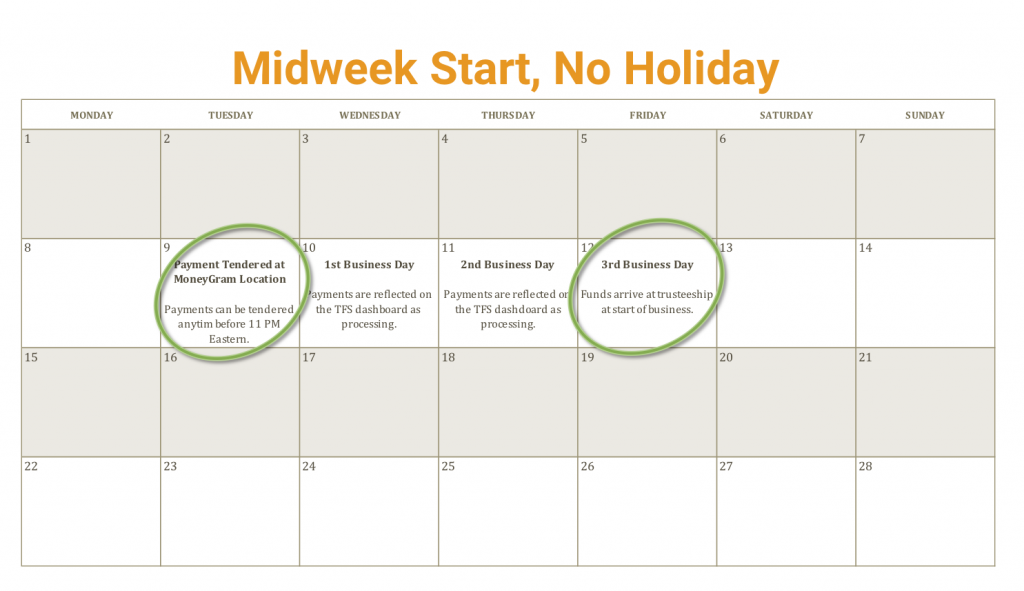 Moreover, with MoneyGram, you have immediate proof that a payment was made right on your TFS dashboard. If you have a motion coming up, and need to make a payment ASAP, get a TFS MoneyGram today and make a cash payment at any MoneyGram location in the United States!